Hyperlink ID:
p3p-the-shadow-hour
Full Mod Title:
P3P: The Shadow Hour
Games:
P3P
Authors:
Augmented Antics
Version:
1.0
Tags:
gameplay, difficulty
Welcome to P3P: The Shadow Hour! An issue I've always had with this game was how your party always seemed to outclass the enemies, which I would assume is because the game wasn't rebalanced with the new features in mind. This mod attempts to rectify this, at least somewhat, by making the enemies retain their competition against you throughout the game.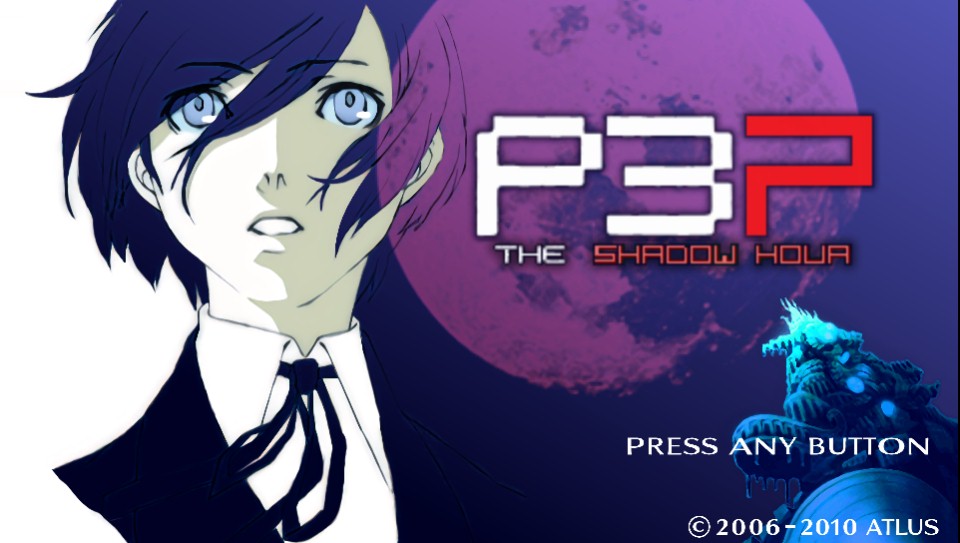 Changes include:
-Some rebalancing inspired by the New Moon patch
-Generally increased enemy difficulty that presents an upward curve instead of a downward plateau
-And more!
UPDATE (2/1/2021)
-Corrected some typos in the changes.txt
-Corrected affinities of some Red Shadows that were missed
---Included an
Anti-Tedium Add-On
that's meant to mitigate some of the boring, needless grinding, particularly for money and materials. Details on what was changed is included in the changes.txt.
Remember to give the Add-On HIGHER priority above the Shadow Hour in the Mod Compendium.
Unfortunately, there is currently no Aemelus support for P3P, so the Add-On is meant to be used with the base mod in case you wanted to use it by itself. This Add-On was included separately from the base mod for those who believe it will disrupt the balance of the game.
There are too many changes to feasibly list here, so please read the changes.txt included with the mod for a comprehensive list of all of them.
This mod was rigorously tested from start-to-finish on Maniac difficulty, so unless I missed something along the way, the entire game is playable and beatable. Foreknowledge of the game isn't required, but recommended to have.
Download Link:
https://www.dropbox.com/s/pd811jkt42owy ... r.rar?dl=0
Add-On:
https://www.dropbox.com/s/1xlweumgq8vjo ... n.rar?dl=0
Code: Select all
p3p-the-shadow-hour	P3P: The Shadow Hour	P3P	Augmented Antics	1.0	01/27/2021	gameplay, difficulty	Welcome to P3P: The Shadow Hour! An issue I've always had with this game was how your party always seemed to outclass the enemies, which I would assume is because the game wasn't rebalanced with the new features in mind. This mod attempts to rectify this, at least somewhat, by making the enemies retain their competition against you throughout the game.	 	https://lh3.googleusercontent.com/tTQOyzeCmAM9h9uF43cXY0qCjVZGegdMsEg9yh3C8XXafGeAPpH_SBR8RL6C-myu-DPHQ5F7-77TCBTMpf-ZJsavwh5qhzW9U8oF9QFplL_0xWQ3EVyFkbs1ou8ko9xreZcOXpMfoNRn_RmweDbosr52KB7CsxrSXO7jabprrQyqj5fLKQFz_BgsBml96vilU71bGcwWMjPcmgf0wJqigxtjQom-k	https://www.dropbox.com/s/pd811jkt42owyjn/The%20Shadow%20Hour.rar?dl=0	Mod	folder-open	 	mPt1FCy1Kzs1