Hyperlink ID:
p5-other-outfits
Full Mod Title:
Other Battle Outfits
Games:
P5
Authors:
Haalyle
Version:
2.0
Tags:
Player Model, Party Model
Changing Joker, Ann and Ryuji's outfits to different ones. Joker's Swimsuit to Towel, etc.
https://pbs.twimg.com/media/ElJ0KwmUYAI ... name=small
Decided to change up some of Joker, Ann and Ryuji's outfits a bit.
I've changed-
Joker: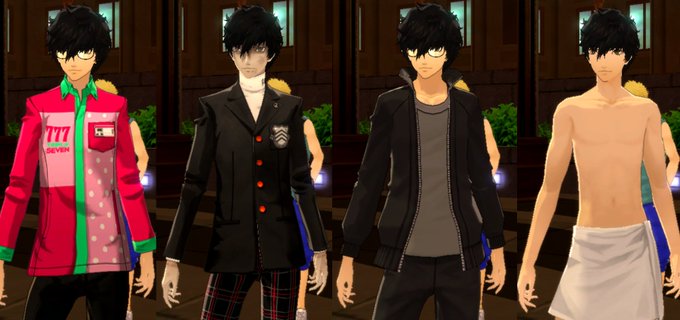 Summer Uniform - 777 Outfit
Winter Uniform - Interrogation Outfit
Summer Casual - Black Tracksuit
Swimsuit - Towel
Update: Added 9/11/2020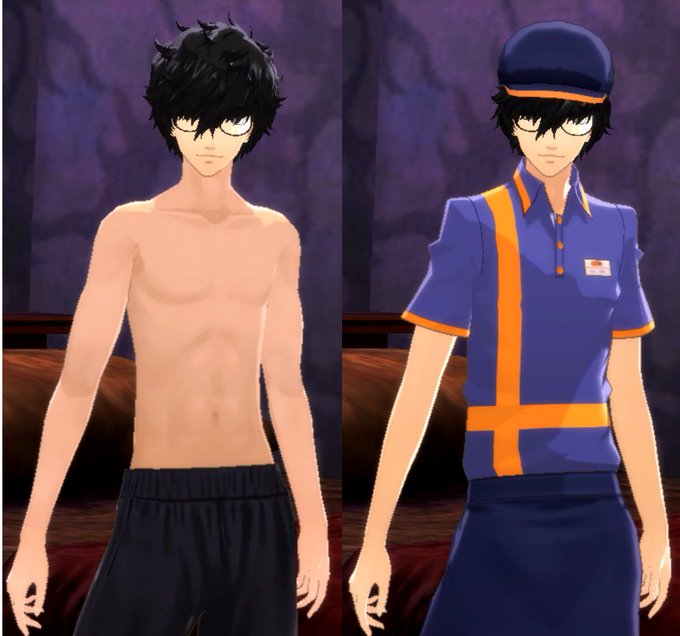 Loungewear - Shirtless Tracksuit
Butler Suit - Beef Bowl Outfit
(Note: I haven't changed the Name.tbl for the table.pac for these two outfits, so they'll just show up with the default names for now.)
Ryuji: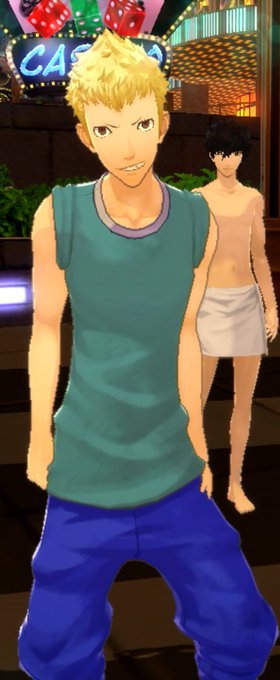 Summer Casual - Blue Tracksuit
Ann: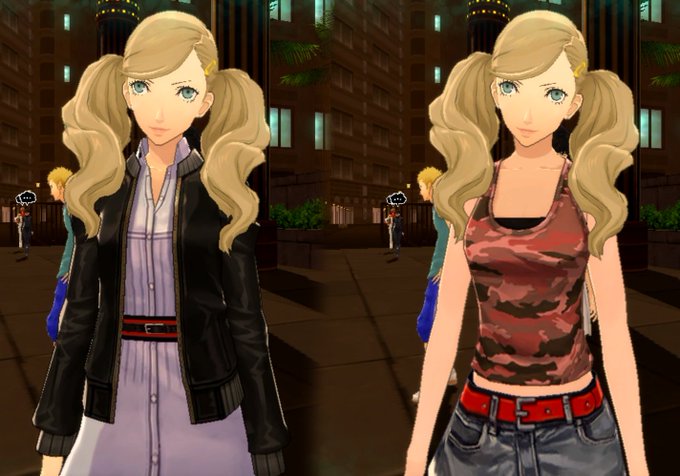 Summer Casual - Alternate Summer Outfit
Winter Casual - Modelling Outfit
This was mainly a personal project, but I thought it would be nice to share it.
Download Link:
(Version 2 of the mod, added two outfits.)
Code: Select all
p5-other-outfits	Other Battle Outfits	P5	Haalyle	1.0	10/24/2020	Player Model, Party Model	Changing Joker, Ann and Ryuji's outfits to different ones. Joker's Swimsuit to Towel, etc.	 	https://pbs.twimg.com/media/ElJ0KwmUYAI6otN?format=jpg&name=small	https://drive.google.com/file/d/1LFPM0v69t8T9waXLeXXc7SAlQhC6BwGD/view?usp=sharing	Mod	folder-open	 	mPt1FCy1Kzs1